07 Feb

Local advice: hidden gems and hotspots in Leipzig
Who knows Leipzig better than its locals? Let me introduce you to 6 locals talking about their favorite places and things to do in the trendy up and coming city of Leipzig. Besides that, you are getting to know 4 blogs/websites where visitors and people that want to move to Leipzig can get useful information about the city.
1. Daniel
credits: Mike Hillebrand
Daniel is a business coach, speaker and the founder of the website "I love Leipzig". "I love Leipzig" offers information about events and parties in Leipzig. Furthermore, it is a platform to connect people and Leipzig Lover. Daniel´s favorite activity to do is to cycle to Lake Cospuden, one of Leipzig´s most popular spots for watersport.
2. Franzi and Steffi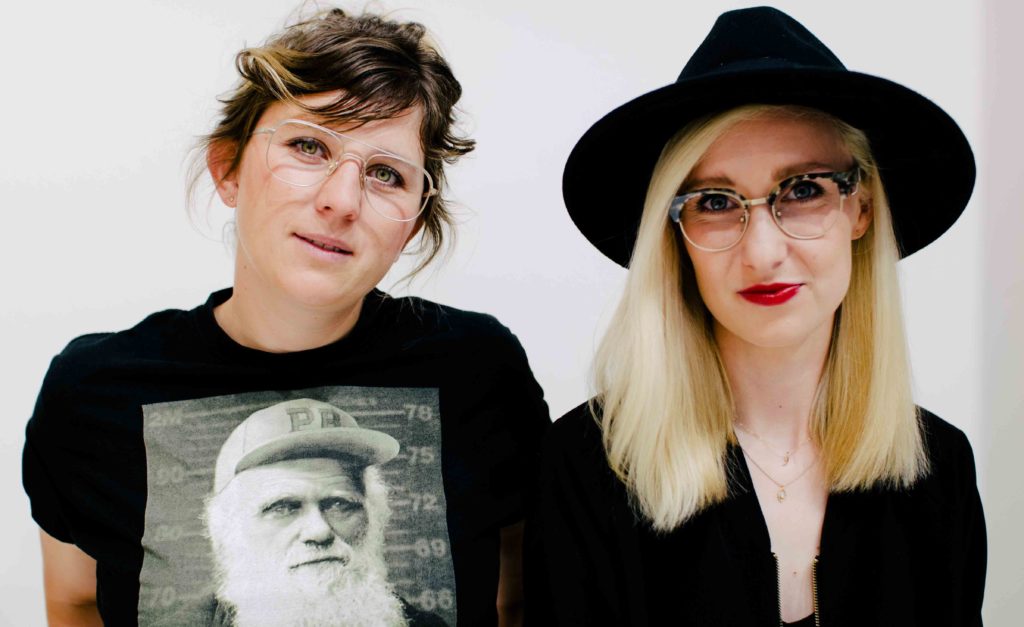 Credits: Corinna Dumat – follow her: instagram.com/corinna_dumat/
Steffi and Franzi are the founders of a Leipzig Lifestyle blog named: "Kiss & Tell". One of Steffi´s and Franzi´s favorite spots is the Café "Marshalls Mum". Bella und Rico run the place and the two ladies of "Kiss & Tell" love their delicious cupcakes and Chai Latte. The Café is known for its cozy atmosphere and the heartwarming service of their owners. Besides that, it´s a perfect spot to just relax and hang out with friends.
3. Dave
Dave is the founder of "Lost in Leipzig", a blog focusing on the hidden gems in Leipzig. He has more than just one favorite spot in Leipzig. Dave does like "the Karli" for restaurants and bars, "Sachsen Therme" for a winter sauna or "Clara Zetkin Park" for chilling with a book to read. He often finds himself taking regular bike trips down to Lake Cospuden to the south of the city. In summer he enjoys going for a swim and in winter for lunch at the Marina of the Lake Cospuden. For Dave, this experience is a great escape from the bustle of the city.
4. Ana
Ana Ribeiro is Editor-in-Chief of "The Leipzig Glocal", a collective webzine/blog that gives personal insights into life in Leipzig as well as abroad, travel, society, culture and politics. Apart from that, the blog offers useful tips (jobs, movies, events) for international people living in town or that are interested in moving to Leipzig. Anas favorite spot/activity in Leipzig is sitting or walking through Lene-Voigt-Park in Reudnitz during warm, sunny weather. To her, the park has a happy, chilled vibe and a sense of community that comes alive especially during summer time. Alternatively, she enjoys seeing how the colors have changed at the park during autumn while taking a deep breath of the fresh, slightly chilly air.
5. Sebastian
Sebastian is the founder and owner of "Bastl Boards", a company that is making skateboards and longboards. His company is based in "Tapetenwerk" an old industrial building, which was renovated and transformed into work and exhibition spaces. Sebastian's favorite spot is a bar/café called "Zum Wilden Heinz" in Leipzig Lindenau. What Sebastian likes about this location is the super chilled atmosphere. Furthermore, it´s a perfect spot to hang out, even with your entire family.
By the way: two of my favorite event venues in Leipzig are Täubchenthal and Elipamanoke.
Check it out!
Don´t forget to pin my post:
Have you been to Leipzig? What is your favorite place? Let me know in the comments.
Find more posts about Leipzig:
10 Things to do to experience Leipzig like a local