26 Nov

20 Things you need to know before traveling to Malawi – Malawi Facts
After being on a road trip in Malawi I put together a list of things you need to know before traveling around Malawi. This amazing country in Southern Africa is a combination of Lake, Wildlife, Landscape, and Culture and what I found is that it's one of the most amazing travel destinations off the beaten track. Here you can find everything that is important to know in advance before traveling to Malawi:
1. People
I traveled Mozambique, Kenya, Namibia, Zimbabwe, Zambia and South Africa. The people are super friendly everywhere. Malawi is called "The Warm Heart of Africa". That´s what made my trip in Malawi even more memorable. The people are super easy to approach, hospitable and extremly welcoming. I can just encourage you to mingle with the locals and make friends with them to get to know their culture and traditions. Besides that, you might experience that they introduce themselves with funny names. We ran into Chicken Pizza, Happy Coconut, Planet, Eminem and Sweet Pineapple – just to mention a few.
2. How to get to Malawi
Getting to Malawi by plane can be a bit time-consuming as you need to switch planes quite often. However, it is probably the most convenient way. To find the best flight deals, I can honestly recommend Skyscanner. I always book my flights here:
Another time consuming way of traveling to Malawi is by bus. There are busses like Inter Cape, Kobs Bus or mini busses from Zambia, Tanzania and South Africa going to Malawi.
3. How to get around in Malawi 
Traveling in Malawi by public transport works pretty well. There are busses (Axa Bus, mini busses) going almost everywhere. The only thing you need is time. To get an idea – it is about $10 to get from Lilongwe to Nkhata Bay (distance: 366 km) and it takes you approximately 7 hours (excluding waiting time). Besides that, many lodges or hostels have groups on Whats App and that´s where they share information about rides.
If you are planning to explore Malawi with a rental car, consider getting a 4 x 4 as some streets are really bumpy. Please also be super careful when driving Malawi during evening hours or during the night as there are many locals walking on the streets and between the towns there is no street light at all.
4. What to see in Malawi
Cape Maclear – Malawi's version of the Cote d ´Azure at the southern end of Lake Malawi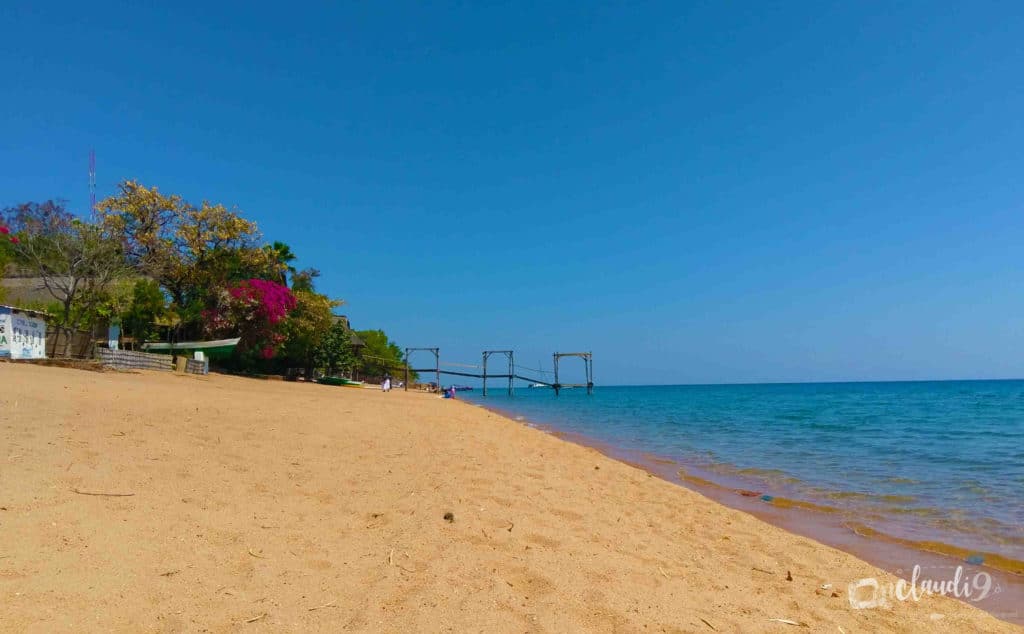 Liwonde National Park – the most famous National Park in Malawi
Mount Mulanje – for those that are passionate about hiking
Senga Bay – a beach town 1 ½ hours away from the capital Lilongwe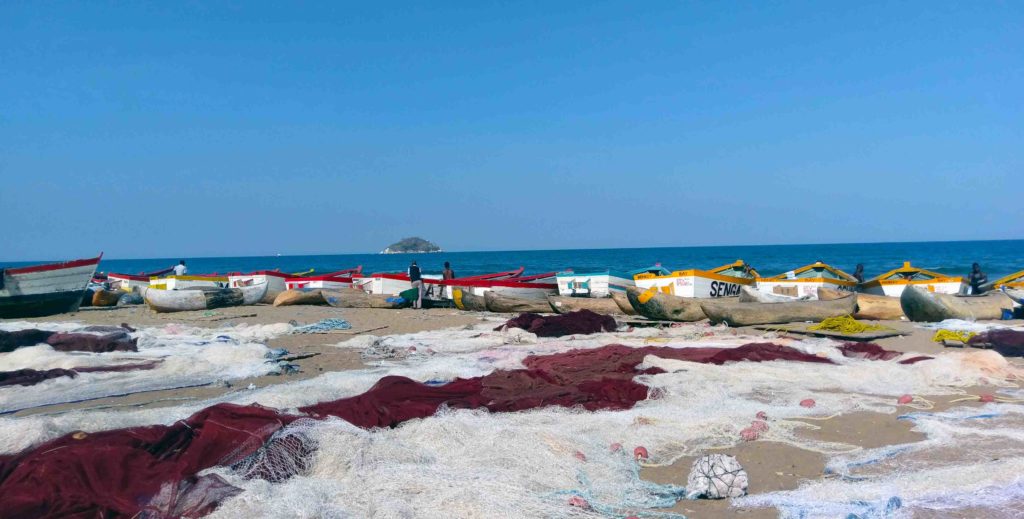 Kande Beach – one of the best places to chill and you can find one of the most beautiful beaches there
Nkhata Bay – a small bustling fishing village
Likoma Island – a beautiful island in Lake Malawi (from Nkhata Bay there is a ferry called: Ilala Ferry going to Likoma which you can take to get there)
5. Malawi Information – Internet and SIM Cards
It´s always a good idea to get a SIM card, data and a bit of airtime. I got a card from Vodafone at the airport in Lilongwe but there are also other network providers like Airtel and TNM. You can find cards and top-ups in almost every shop or almost every stand on the street. The quality of reception depends on where you are. I have experienced that there was a better reception in the smaller villages than in the capital Lilongwe.
---
---
6. Malawi Food – Food/ Street Food
Don´t miss out on trying the Malawians favorite food. The stable food is Nsima, which is sort of porridge made from maize meal or cassava meal. It is a side for the following dishes:
Local Chicken/ Beef and Nsima
Chambo and Nsima
(a plate in a local restaurant is about MK500 – MK1000 (about USD 1 – USD 2))
Fried Cassava (sort of a potato)
Fried Banana
Bonya (dried fish)
7. Malawi Travel – Best Travel Time
The best time to travel Malawi is May to October as it is the drier season. The temperatures are lower, it is not humid at all and mosquitoes are rare. I made my trip in August, which was perfect.
8. Malawi Language – Chichewa
There are 16 listed languages in Malawi. Chichewa is the most widely spoken language in Malawi, mostly in the central and southern regions of the country. It can be understood by almost everyone. To communicate in English is not a problem at all as English is spoken by almost everyone. Here you can find my post and video of "How to speak Chichewa" with a list of phrases and words you might need when traveling Malawi.
---
Read next: Chichewa – a list of basic words and phrases that helped me while traveling Malawi.
---
9. Malawi Accommodation – Lake Malawi Accommodation
Here you can find my recommendations for places to stay:
Cape Maclear: "The Funky Cichlid"

 

Liwonde National Park: "Liwonde Safari Camp"
Senga Bay: "Cool Runnings"
Kande Beach: "Kande Beach"
Nkhata Bay: "Mayoka Village"
(average rate for a bed in a dorm chalet $15/ and an average rate for a chalet or private room is: $ 30)
What I can highly recommend is making friends with the locals. We got invited to their places and even stayed with them, which was an amazing experience to get to know their culture, life and traditions. If staying with locals is not your thing, you can find the best deals for places to stay here: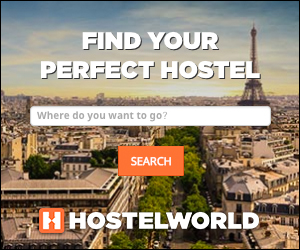 10. Toiletries – What to expect
Out of my experience shampoo is really tough to find especially in the small villages and rural areas. In case you can´t find shampoo just do it the way the locals do it and wash your hair with soap. If you have special toiletries you are using I recommend to bring everything you need because it might be a challenge or actually impossible to find a special product.
11. Is Malawi safe to visit
I felt super safe in Malawi Africa. Nevertheless, use common sense and remember Malawi is the poorest country in the world. Make sure you don´t display valuables as it might attract people to take chances.
Do you already follow me on Instagram?
12. Malawi Visa
Most nationalities need a visa to travel Malawi. Some can also get their visa on arrival in Malawi. Since Germany is part of the countries that can obtain their visa on arrival I got my straight at the airport in Lilongwe. Especially for the airport make sure you have a credit card with you or U.S. dollar to pay for the visa. I paid about $70 dollar. Here you can check how your nationality can obtain a visa for Malawi. 
13. Malaria
Yes, Malaria is an issue. Get yourself precaution, spray yourself and get Malaria medicine to take back home with you to be on the safe side. Also please consult your doctor before embarking on your journey to Malawi.
---
---
14. Blackouts
Blackouts happen quite often but you get used to it. However, most of the lodges or backpackers have generators.
15. Water Supply
You might experience a day where there is no water coming out of the tap but also most lodges or backpackers have water tanks.
---
---
16. Tap Water
I wouldn´t recommend drinking tap water. What I did was drinking water from the boreholes, which they use for the fresh water supply in the rural areas. Anyway, you can find cheap bottled water all over the country.
17. Lake Malawi and Bilharzia
Lake Malawi is the third biggest lake in Africa offering stunningly white, sandy beaches and crystal clear water. While traveling around Malawi, you might want to go for a swim in the Lake but you have one thing you need to consider – Bilharzia. It is a parasitic infection caused by a tiny flatworm. This flatworm appears in parts of Lake Malawi and can cause a severe sickness. Read up on this before you go on your trip to Malawi but please don't overthink it. You can treat it with pills so please speak to a doctor before or after your trip. The locals usually do all their washing in the lake – especially in the rural areas.
18. Malawi Currency – Money/ ATM´s
The local currency is Malawian Kwacha (MWK) but USD are accepted almost everywhere. One of the best advises I can give is to sort out your money once you are in the bigger cities like Lilongwe or Blantyre. Especially at Cape MaClear, Kande Beach, and Nkhata Bay, we experienced problems with withdrawing money. Either the ATM´s wouldn't accept Master Card (only visa), didn´t work or there was no ATM at all.
---
---
19. Malawi Culture – The Malawian Kids
The Malawian kids loved being photographed and recorded on camera. Don´t miss out on taking pictures of them and selfies with them.
20. Party Vibe
No matter what day it is or what time of the day it is, for the Malawians, there is always a reason to party. Don´t miss out on partying in a local nightclub, to dance to African house music and to taste the local beer "Chipoka" and a "green".
Don´t forget to pin my post:
It stands September 2017
Here you can find my video:
Would you like to read and see more about my Africa trips? Here we go!
[Disclaimer: This blog post contains some affiliate links. Purchasing something may earn me a small commission at no extra cost to you. This tiny commission will help support my blog hosting and other maintenance costs. All my opinions are my own and were not influenced in any way. Thank you!]